KARAKTERISTIK FISIK, KIMIA DAN MIKROBIOLOGI SABUN SUSU KAMBING
Keywords:
Sabun, Kefir, Konsentrat Kefir, Whey Kefir
Abstract
Penelitian bertujuan untuk menganalisis potensi sabun susu kambing ditinjau dari karakteristik fisik, kimia dan mikrobiologi. Parameter yang diukur pada karakteristik fisik adalah nilai kekerasan, daya busa, warna, bau dan tekstur sabun. Karakteristik kimia sabun yang dianalisis terdiri dari kadar air, massa jenis, pH, total asam lemak, asam lemak bebas, lemak netral, alkali bebas, dan minyak mineral, sedangkan karakteristik mikrobiologi yaitu uji daya hambat terhadap bakteri kulit (Staphylococcus aureus, Escherichia coli, dan Pseudomonas aeruginosa). Hasil penelitian menunjukkan bahwa sabun susu kambing menghasilkan total asam lemak dan lemak mineral yang kualitasnya lebih rendah dibandingkan dengan sabun kontrol. Sabun susu kambing memiliki daya hambat terhadap bakteri Staphylococcus aureus, akan tetapi tidak memiliki daya hambat terhadap pertumbuhan bakteri Escherichia coli dan Pseudomonas aeruginosa. Kesimpulan sabun susu kambing yang dihasilkan memenuhi syarat mutu sabun batang yang ditetapkan oleh SNI 06-3532-1994, kecuali kandungan minyak mineralnya. 
References
Attaie, R., & Richter, R. (2000). Size distribution of fat globules in goat milk. Journal of dairy science, 83(5), 940-944.
Ayu, D. F., Ali, A., & Sulaiman, R. (2010). Evaluasi mutu sabun padat dari minyak goreng bekas makanan jajanan di Kecamatan Tampan Kota Pekanbaru dengan penambahan natrium hidroksida dan lama waktu penyabunan. Paper presented at the Prosiding Konferensi dan Seminar Nasional XX Badan Kerjasama Pusat Studi Lingkungan-Seminar Nasional Lingkungan Hidup.
Chasani, M., Widyaningsih, S., & Mubarok, A. (2015). Sintesis dan Karakterisasi Sabun Natrium dari Minyak Biji Nyamplung (Calophyllum inophyluum L.) serta Uji Aktivitas Antibakteri Terhadap Staphilococcus aureus. Molekul, 10(1), 66-73.
Dimpudus, S. A. (2017). Formulasi Sediaan Sabun Cari Antiseptik Ekstrak Etanol Bunga Pacar Air (Impatiens balsamina L.) dan Uji Efektivitasnya Terhadap Bakteri Staphylococcus aureus Secara In Vitro. Pharmacon, 6(3), 208-215
Ginting, N., & Pasaribu, E. (2005). Pengaruh temperatur dalam pembuatan yogurt dari berbagai jenis susu dengan menggunakan Lactobacillus bulgaricus dan Streptococcus thermophilus. Jurnal Agribisnis Peternakan, 1(2), 73-77.
Hambali, E., Bunasor, T. K., Suryani, A., & Kusumah, G. A. (2005). Aplikasi dietanolamida dari asam laurat minyak inti sawit pada pembuatan sabun transparan. Journal of Agroindustrial Technology, 15(2), 46-53.
Hardian, K., & Ali, A. (2014). Evaluasi Mutu Sabun Padat Transparan dari Minyak Goreng Bekas dengan Penambahan Sls (Sodium Lauryl Sulfate) dan Sukrosa. Jurnal Online Mahasiswa Fakultas Pertanian Universitas Riau, 1(2), 1-11.
Harris, M. V., Darmanto, Y. S., & Riyadi, P. H. (2016). Pengaruh Kolagen Tulang Ikan Air Tawar Yang Berbeda Terhadap Karakteristik Fisik Dan Kimia Sabun Mandi Padat. Jurnal Pengolahan dan Bioteknologi Hasil Perikanan, 5(1), 118-124.
Hernani, H., Bunasor, T. K., & Fitriati, F. (2010). Formula Sabun Transparan Antijamur dengan Bahan Aktif Ekstrak Lengkuas (Alpinia galanga L. Swartz.). Buletin Penelitian Tanaman Rempah dan Obat, 21(2), 192-205.
Langingi, R., Momuat, L. I., & Kumaunang, M. G. (2012). Pembuatan Sabun Mandi Padat dari VCO yang Mengandung Karotenoid Wortel. Jurnal Mipa Unsrat Online, 1(1), 20-23.
Le Jaouen, J. C. (1981). Milking and the technology of milk and milk products. In C. Gall (Ed.), goat production (pp. 345). New York: Academic Press.
Martin, A., Swarbrick, J., & Cammarata, A. (1993). Buku Farmasi Fisik Edisi Ke-tiga. Jilid 2. Terjemahan: UI Press, Jakarta.
Mulyadi, M., Wuryanti, W., & Sarjono, P. R. (2017). Konsentrasi Hambat Minimum (KHM) Kadar Sampel Alang-Alang (Imperata cylindrica) dalam Etanol Melalui Metode Difusi Cakram. Jurnal Kimia Sains dan Aplikasi, 20(3), 130-135.
Mumpuni, A. S., & Sasongko, H. (2017). Mutu sabun transparan ekstrak etanol herba pegagan (Centella asiatica L.) setelah penambahan sukrosa. Pharmaciana, 7(1), 71-78.
Muthmainnah, R., Rubiyanto, D., & Julianto, T. S. (2014). Formulasi Sabun Cair Berbahan Aktif Minyak Kemangi Sebagai Antibakteri Dan Pengujian Terhadap Staphylococcus Aureus. IJCR (Indonesian Journal of Chemical Research), 2(1), 44-50.
Naomi, P., Gaol, A. M. L., & Toha, M. Y. (2013). Pembuatan sabun lunak dari minyak goreng bekas ditinjau dari kinetika reaksi kimia. Jurnal Teknik Kimia, 19(2).
Oghome, P., Eke, M., & Kamalu, C. (2012). Characterization of Fatty Acid Used in Soap Manufacturing in Nigeria: Laundry, Toilet, Medicated and Antiseptic Soap. Int J Modern Engin Res, 2(4), 2930-2934.
Onyegbado, C., Iyagba, E., & Offor, O. (2002). Solid soap production using plantain peel ash as source of alkali. Journal of Applied Sciences and Environmental Management, 6(1), 73-77.
Perencevich, E. N., Wong, M. T., & Harris, A. D. (2001). National and regional assessment of the antibacterial soap market: a step toward determining the impact of prevalent antibacterial soaps. American journal of infection control, 29(5), 281-283.
Rahaadia, P. K. (2006). Komposisi dan Evaluasi Hasil Pembuatan Sabun Padat Virgin Coconut Oil (VCO) dengan Sari Jeruk NIpis. (Skripsi), Universitas Andalas, Padang.
Raynal-Ljutovac, K., Lagriffoul, G., Paccard, P., Guillet, I., & Chilliard, Y. (2008). Composition of goat and sheep milk products: An update. Small ruminant research, 79(1), 57-72.
Retnowati, D. S., Kumoro, A. C., & Budiyati, C. S. (2013). Pembuatan dan Karakterisasi Sabun Susu dengan Proses Dingin. Jurnal Rekayasa Proses, 7(2), 45-50.
Sari, T. I., Herdiana, E., & Amelia, T. (2010). Pembuatan VCO dengan Metode Enzimatis dan Konversinya Menjadi Sabun Padat Transparan. Jurnal Teknik Kimia, 17(3), 50-58.
Sari, T. I., Kasih, J. P., & Sari, T. J. N. (2010). Pembuatan Sabun Padat dan Sabun Cair Dari Minyak Jarak. Jurnal Teknik Kimia, 17(1), 28-33.
Setyawardani, T., Rahardjo, A. H., Sulistyowati, M., & Wasito, S. (2014). Physiochemical and organoleptic features of goat milk kefir made of different kefir grain concentration on controlled fermentation. Animal Production, 16(1), 48-54.
Sabun Mandi, ICS 71.100.70 C.F.R. (1994).
Spitz, L. (1996). Soaps and Detergents. A Theoretical and Practical Review. Retrieved from Champaign-lllinois:
Steel, R. G., & Torrie, J. H. (1996). Principles and Procedures of Statistic: a Biometrical Approach. New York: McGraw-Hill Book Company.
Sukawaty, Y., Warnida, H., & Artha, A. V. (2016). Formulasi Sediaan Sabun Mandi Padat Ekstrak Etanol Umbi Bawang Tiwai (Eleutherine bulbosa (Mill.) Urb.). Media Farmasi, 13(1), 14-22.
Sumarmono, J., & Sulistyowati, M. (2015). Fatty acids profiles of fresh milk, yogurt and concentrated yogurt from peranakan etawah goat milk. Procedia Food Science, 3, 216-222.
Wasitaatmadja, S. M. (1997). Penuntun ilmu kosmetik medik. Penerbit Universitas Indonesia, Jakarta, 3(5), 22-23.
Widiyanti, Y. (2009). Kajian Pengaruh Jenis Minyak terhadap Mutu Sabun Transparan. (Skripsi), Institut Pertanian Bogor, Bogor.
Wulansari, P. D., Rahayu, N., & Ardigurnita, F. (2018). The Potential of Concentrate of Fermented Milk for Natural Antibacterial. Buletin Peternakan, 42(3), 238-243.
Yulianti, R., Nugraha, D. A., & Nurdianti, L. (2015). Formulasi Sediaan Sabun Mandi Cair Ekstrak Daun Kumis Kucing (Orthosiphon Aristatus (Bl) Miq.). Kartika: Jurnal Ilmiah Farmasi, 3(2), 1-11.
Zulkifli, M., & Estiasih, T. (2014). Sabun dari Distilat Asam Lemak Minyak Sawit : Kajian Pustaka. Jurnal Pangan dan Agroindustri, 2(4), 170-177.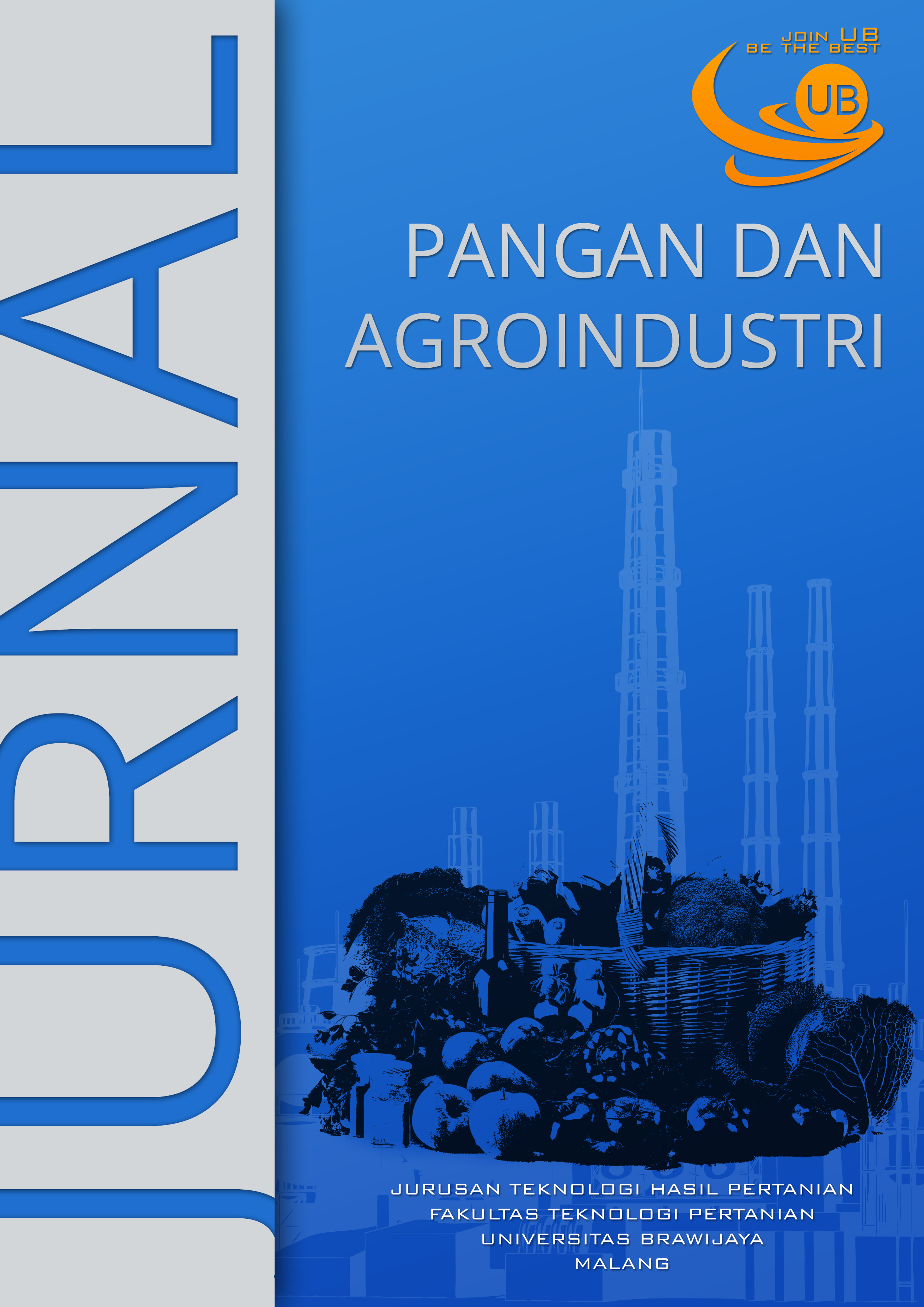 Downloads
License
Authors who publish with this journal agree to the following terms:


Authors are able to enter into separate, additional contractual arrangements for the non-exclusive distribution of the journal's published version of the work (e.g., post it to an institutional repository or publish it in a book), with an acknowledgment of its initial publication in this journal.
Authors are permitted and encouraged to post their work online (e.g., in institutional repositories or on their website) prior to and during the submission process, as it can lead to productive exchanges, as well as earlier and greater citation of published work (See The Effect of Open Access).