AKTIVITAS ANTIOKSIDAN DAN KANDUNGAN KUERSETIN EKSTRAK DAUN DAN BATANG MELATI KOSTA
Keywords:
Brunfelsia uniflora, DPPH, Ekstrak daun, Ekstrak batang, KCKT, Kuersetin
Abstract
Melati kosta (Brunfelsia uniflora) adalah tanaman yang mengandung senyawa antioksidan dan kuersetin sebagai penangkal radikal bebas untuk kanker. Beberapa bagian seperti daun dan batang melati kosta diperkirakan memiliki aktivitas antioksidan dengan adanya klorofil pada daun dan tanin pada batang. Pada penelitian akan meneliti (%) penghambatan, IC50, dan kadar kuersetin yang dapat dipergunakan sebagai antioksidan menggunakan metode maserasi bertingkat (KCKT). Proses awal menentukan panjang gelombang dari spektrofotometer UV-VIS kemudian dilanjutkan dengan penentuan aktivitas antioksidan dan kadar kuersetin. Hasil menunjukkan bahwa kadar kuersetin tanaman melati kosta memiliki kandungan sebesar 0.18% pada daun melati kosta dan 0.017% pada batang melati kosta. Aktivitas antioksidan pada ekstrak etanol batang melati kosta pada maserasi III menghasilkan persen terbesar yaitu 46% dengan konsentrasi 18146 ppm. Pada penelitian ini tidak dapat menghasilkan IC50 untuk aktivitas antioksidannya dari semua maserasi tetapi terdapat kandungan kuersetin sebesar 0.18% sehingga aktivitas antioksidan pada batang dan tanaman melati kosta tidak dapat menangkal radikal bebas dengan kadar IC50 > 500 ppm.
References
Armala, M. M. (2009). Daya Antioksidan Fraksi Air Ekstrak Herba Kenikir (Cosmos caudatus H.B.K) dan Profil KLT. Skripsi, 39, Fakultas Farmasi. Universitas Islam Indonesia. Yogyakarta.
Budiarti, A. (Aqnes), & Gandjar, I. G. (Ibnu). (2011). Optimasi Fase Gerak Pada Analisis Campuran Ciprofloxacin Hcl Dan Metronidazol Menggunakan Kromatografi Cair Kinerja Tinggi. Jurnal Ilmu Farmasi Dan Farmasi Klinik, 36–41. https://doi.org/10.31942/JIFFK.V0I0.377
Castioni, P., & Kapetanidis, I. (1996). Volatile constituents from Brunfelsia grandiflora ssp. grandiflora: Qualitative analysis by GC-MS. Scientia Pharmaceutica, 64(1), 83–91.
Ekowati, D., & Hanifah, I. R. (2016). Potensi Tongkol Jagung (Zea Mays L.) Sebagai Sunscreen Dalam Sediaan Hand Body Lotion. 2(2), 198–207.
Filipowicz, N., & Renner, S. S. (2012). Brunfelsia (Solanaceae): A genus evenly divided between South America and radiations on Cuba and other Antillean islands. Molecular Phylogenetics and Evolution, 64(1), 1–11. https://doi.org/10.1016/j.ympev.2012.02.026
Hidayati, J. R., Ridlo, A., & Pramesti, R. (2017). Aktivitas Antioksidan Ekstrak Rumput Laut Padina sp. Dari Perairan Bandengan Jepara Dengan Metode Transfer Elektron. Buletin Oseanografi Marina, 6(1), 46–52. https://doi.org/10.14710/BULOMA.V6I1.15742
Jorge, L. F., Meniqueti, A. B., Silva, R. F., Santos, K. A., Da Silva, E. A., Gonçalves, J. E., De Rezende, C. M., Colauto, N. B., Gazim, Z. C., & Linde, G. A. (2017). Antioxidant activity and chemical composition of oleoresin from leaves and flowers of Brunfelsia uniflora. Genetics and Molecular Research : GMR, 16(3). https://doi.org/10.4238/GMR16039714
Jun, M., Fu, H. Y., Hong, J., Wan, X., Yang, C. S., & Ho, C. T. (2003). Comparison of Antioxidant Activities of Isoflavones from Kudzu Root (Pueraria lobata Ohwi). Journal of Food Science, 68(6), 2117–2122. https://doi.org/10.1111/J.1365-2621.2003.TB07029.X
Prakash, A. (2001). Antioxidant Activity. Medallion Laboratories-Analytical Progress. 19(2), 1-4.
Regum, R., Rahman, M. S., Chowdhury, A. M. S., & Rashid, M. A. (2007). Preliminary Antimicrobial Activity and Cytotoxicity of Brunfelsia latifolia. Dhaka University Journal of Pharmaceutical Sciences, 6(1), 65–67. https://doi.org/10.3329/DUJPS.V6I1.348
Russo, M., Spagnuolo, C., Tedesco, I., Bilotto, S., & Russo, G. L. (2012). The flavonoid quercetin in disease prevention and therapy: facts and fancies. Biochemical Pharmacology, 83(1), 6–15. https://doi.org/10.1016/J.BCP.2011.08.010
Silva, L. I. Da, Karuppusamy, A., Miyajima, F., Violante, I. M. P., Bieski, I. G. C., Balogun, S. O., & Martins, D. T. D. O. (2017). Antimicrobial And Antioxidant Activities Of Selected Plants Used By Populations From Juruena Valley, Legal Amazon, Brazil. International Journal of Pharmacy and Pharmaceutical Sciences, 9(5), 179–191. https://doi.org/10.22159/IJPPS.2017V9I5.17086
Thiesen, L. C. T., Sugauara, E. Y. Y., Tešević, V., Glamočlija, J., Soković, M., Gonçalves, J. E., Gazim, Z. C., Linde, G. A., & Colauto, N. B. (2017). Antimicrobial activity and chemical composition of Brunfelsia uniflora flower oleoresin extracted by supercritical carbon dioxide. Genetics and Molecular Research, 16(2). https://doi.org/10.4238/gmr16029548
Wijaya, D., Yanti, P. P., A, R. S., Rizal, M., & A, R. S. (2015). Screening Fitokimia dan Aktivitas Antioksidan Daun Eceng Gondok (Eichhornia crassipes). Jurnal Kimia VALENSI, 65–69. https://doi.org/10.15408/JKV.V0I0.4965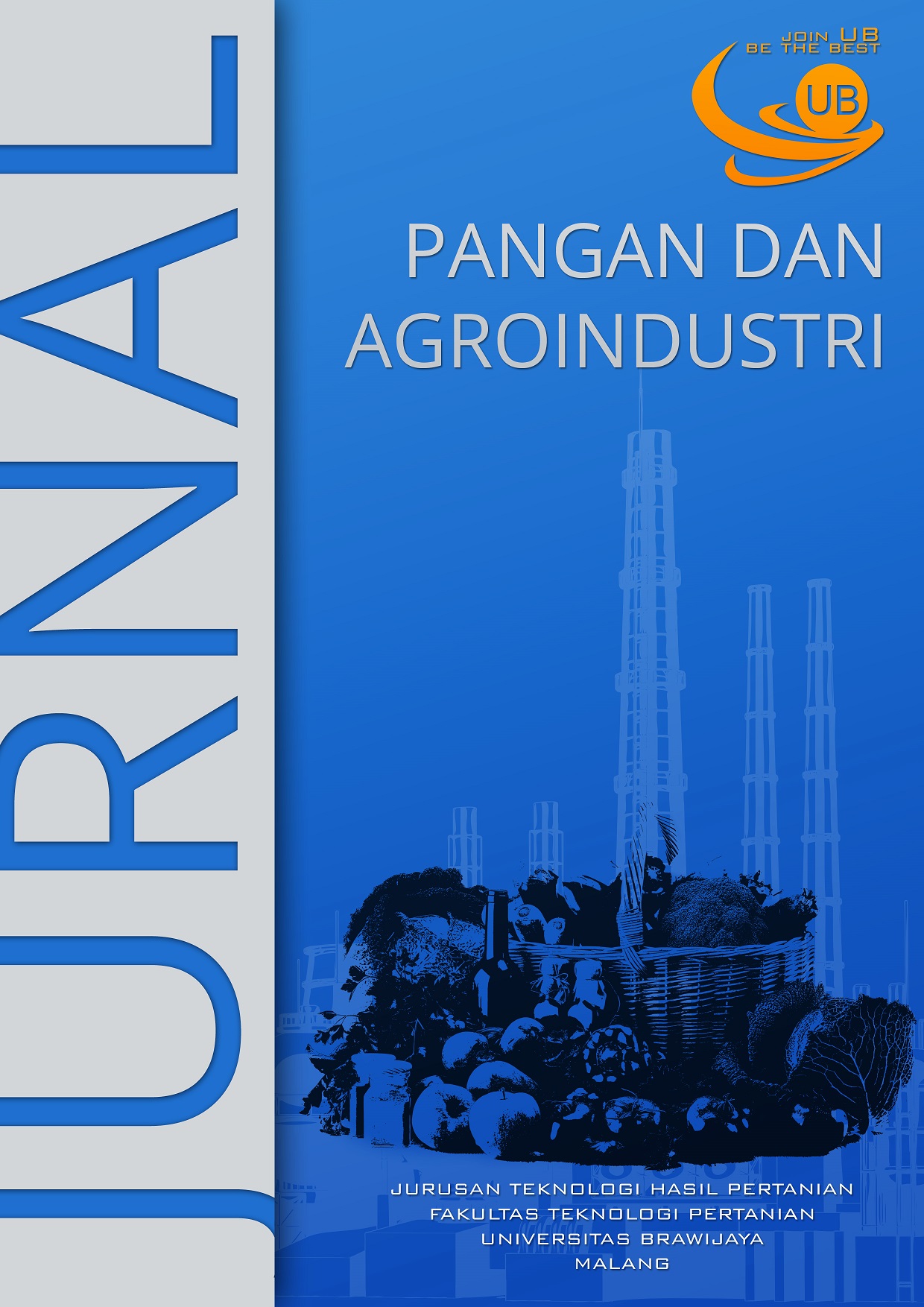 Downloads
License
This work is licensed under a Creative Commons Attribution-ShareAlike 4.0 International License.
Authors who publish with this journal agree to the following terms:


Authors are able to enter into separate, additional contractual arrangements for the non-exclusive distribution of the journal's published version of the work (e.g., post it to an institutional repository or publish it in a book), with an acknowledgment of its initial publication in this journal.
Authors are permitted and encouraged to post their work online (e.g., in institutional repositories or on their website) prior to and during the submission process, as it can lead to productive exchanges, as well as earlier and greater citation of published work (See The Effect of Open Access).